Login to Libacura
Our Bookings and Fees System.
Check your bookings
Check your Fees balance
Update your family details
A Warm Welcome
WASPS (Waterbeach After School Play Scheme) is an out-of-school club providing quality playcare for children and young people aged 4 - 11 years, before and after school and during the holidays.
CURRENTLY RECRUITING: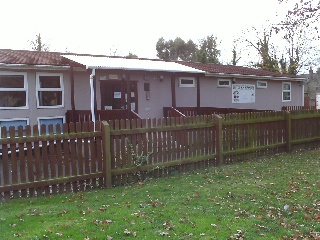 WASPS is a place where......
Children have fun.....
The club provides a caring and fun environment with play opportunities designed to promote personal and social development, physical and intellectual skills and creative achievement. WASPS encourages and supports positive, fun activities and opportunities led by the children, where they can be comfortable being themselves. Children will join WASPS at different stages in their development, from different cultural and social backgrounds, with different abilities and personalities. We recognise these differences and listen and respond to them individually and appropriately making them feel valued and have comfort in the knowledge that we all make mistakes, but that we aren't ridiculed, patronised or shouted at because of them.
Children are valued.....
We think it is important that the children feel involved in the planning and day-to-day running of the club. We facilitate weekly children's meetings which are run by the children for the children. At these meetings they have the opportunity to discuss any ideas, questions or concerns that they have about the club. They are encouraged to suggest activities they would like to do, foods they would like to have at snack time and any changes that they would like to make to the environment, so that their ideas can be included in future planning. At these meetings everybody is given the chance to speak and their ideas or suggestions respected and valued, and expressed in a way that everyone can understand. We also have a communication box where ideas or questions can be posted, enabling all children to have the opportunity to put their views/ideas across, especially those who don't have the confidence to speak out at meetings or just choose not to. Staff are always available to help write these 'notes'.
Children are cared for......
All of our Staff are experienced and/or qualified in child care or youth work, and registered with Ofsted (Office for Standards in Education). We strive to employ a mix of well-trained Staff to enable WASPS to be a place where your child can be safe, have choices, feel respected and valued. We hope your child will make friends, play, learn, experience diversity and have fun at WASPS. We are committed to ensuring that our Staff enjoy the latest training opportunities and are up-to-date with government legislation relating to the care of the children. WASPS policies and procedures and details of Staff training are available for parents/carers to read, situated at the front desk.
Parent's advice, help and support is welcomed.....
There is a communication box for both parents/carers and children alike - this is situated in the entrance hall. We appreciate and value any and all suggestions or ideas, and make time to discuss every child and families needs with their carers.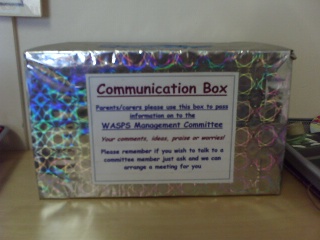 WASPS is inspected by OFSTED.....
Please do view our OFSTED report to read the great things the inspectors said about our service.